Financing Solutions from MAN Financial Services
If you are purchasing a MAN Truck or Bus, MAN Financial Services will find the ideal flexible financing solution to enable you to plan efficiently.
In addition to this, you benefit from many years of industry specific experience that no other financial provider can offer – being part of the MAN group.
MAN Financial Services perfectly understands the requirements of customers from various industry sectors and is consequently very close to the customer.
These advantages can easily be achieved by being with MAN Financial Services on any of the on balance sheet financing options below:
Choices
Hire Purchase
Finance Lease
Choices
Hire Purchase
Finance Lease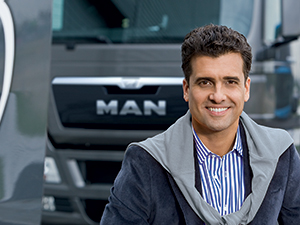 Choices from MAN Financial Services
Working in harmony with you and your business
Choices is a highly competitive product, specifically designed with our customers in mind, this option is an innovative method of vehicle funding that offers both simplicity and choice at the end of the agreed contract term.
Typical Choices options available are:
Pay the guaranteed future value, enabling the operator to obtain total ownership of the vehicle
Extend the contract term, by paying the same monthly payments with no additional charge for interest – until the guaranteed future value has been amortised
Return the vehicle to MAN Financial Services, removing an operator from any further liability (providing the vehicle meets our standard return conditions policy levels)
Key Features & Benefits:
Low capital outlay required as deposit
Choices is simple and quick to arrange
Reduces 'Taxable Income'
The vehicle will have a realisable value at the end of the primary period.
For more information on 'Choices', please email or speak to your local Business Development Manager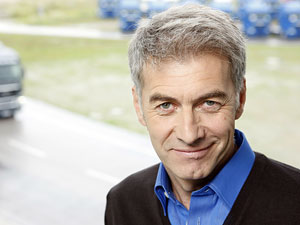 Hire Purchase
Flexible and cost effective funding.
Hire Purchase with MAN Financial Services provides operators with a simple way of buying a new commercial vehicle.
With MAN Financial Services, any customer choosing a Hire Purchase option can benefit by claiming and capital or Writing Down Allowances available on the asset and they can offset interest charges against taxable profit.
Hire Purchase provides flexible and a cost effective alternative to bank loan funding, and can even provide operators with additional lines of credit.
MAN Financial Services offers flexible deposits and hire periods – from 12 up to 84 months – with and without balloon values; and after making the primary period payments, plus the 'option to purchase' fee, title to the vehicle then passes to the customer.
This option is regularly exercised by our customers, as it costs a fraction of the original purchase price to do so. Under Hire Purchase contracts, operators can include the vehicle as a fixed asset in their balance sheet; benefiting from capital allowances and further reducing their tax bill because interest paid can be offset against pre-tax profits.
Key Features & Benefits:
You can make full use of available First Year Allowances and Writing Down Allowances
Interest payments are tax deductible
You can recover VAT on the asset purchased.
For more information on 'Hire Purchase', please email or speak to your local Business Development Manager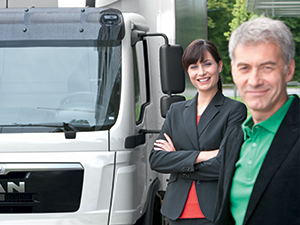 Finance Lease
Tax efficient vehicle acquisition
The simple and often tax-efficient way to acquire the assets you need without having to draw on your company's capital reserves.
A Finance Lease from MAN Financial Services is the ideal choice for companies currently unable to take full advantage of Writing Down Allowances in respect of any new assets acquired. By entering into a Finance Lease with MAN Financial Services, operators gain the ability to enjoy these allowances in full, with the benefits being reflected in our competitive rental rates.
These rentals are fully tax deductible and, by opting for a Finance Lease, this will enable you to reduce your tax bills in future years as your profits increase.
For example: In order to fulfil a new contract, a company with an immediate requirement for additional vehicles as a result of this new business, the company anticipates being more profitable in the following year.
Key Features & Benefits:
Payment is spread over the term of the finance lease, which must be less than the equipment's projected economic life
Secondary lease period is available for a nominal annual rental, payment in advance, which is subject to negotiation.
You can retain equipment, at a low cost, if you can still make economic use of it.
For more information on 'Finance Lease', please email or speak to your local Business Development Manager